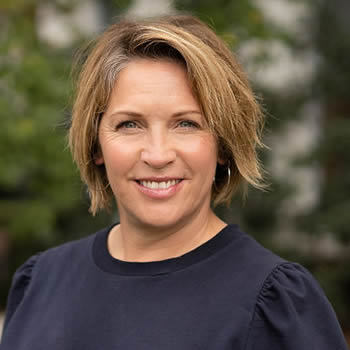 Ainslee is an experienced counsellor with a clinical interest in addiction, relationship issues and complex mental health issues. 
She is an accredited Eye Movement Desensitisation & Reprocessing (EMDR) therapist for trauma, addiction, grief/ loss, anxiety and depression.
With this therapeutic approach, she has enabled her clients to reframe and let go of traumatic experiences and debilitating beliefs, leading to self-empowerment and improved overall mental wellbeing.
Throughout her career, Ainslee has worked in a variety of settings with the last three years at a private practice where she focuses on EMDR trauma therapy as a key approach with her patients.
Since 2018 she has worked with Women's Support in WA counselling domestic violence victims who have experienced relationship and parenting issues as well as providing referrals to support services and co-facilitating support groups.
Ainslee is deeply experienced in Critical Incident Trauma (CIT) counselling on and off-site as well as providing psychological first aid. 
Through her focus on EMDR trauma therapy, Ainslee hopes to help her patients suffering with trauma, drug and alcohol addiction, relationship issues and other mental health conditions find peace and achieve positive, lasting progress.
Ainslee's calm, friendly and approachable manner puts her clients at ease and creates a comfortable space to explore difficult emotions and challenges.
Grief and loss
Drug and alcohol addiction
Relationship and parenting issues
Anxiety
Depression
Chronic stress
Key approaches to therapy
Critical Incident Trauma (CIT) response counselling
EMDR trauma therapy
Schema therapy
Evidence based relaxation therapy
Dialectical behavioural therapy
Ready to start your journey with Health in Mind?