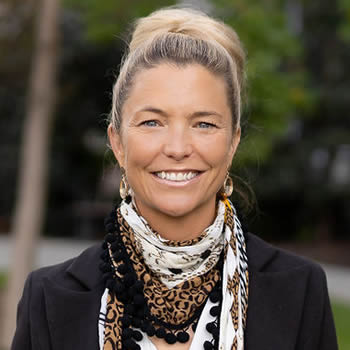 Angie has 25 years' experience providing holistic support to individuals working in high performance environments.
Angie has built a career working with talented and professional Australian athletes to foster wellbeing and high performance at state, national and international levels.
She has managed the wellbeing and player development with the Australian Diamonds Netball Team, Australian Hockey Teams, Australian Cricketer's Association (ACA) and more recently the AFL Players Association (AFLPA) working exclusively with the West Coast Eagles Football Club and Fremantle Dockers Football Club.
Angie applies her expertise in the sports industry to high performers and leaders in all industries by developing a bespoke approach to improving the holistic health, wellbeing and performance of each individual she works with.
With qualifications in counselling and mental health, sports psychology and career counselling, she draws on a variety of expertise to help optimise the mental health and wellbeing of her clients, while supporting them to achieve their goals.
Angie is passionate about supporting the challenges facing high functioning individuals, working mothers and the mental health and wellbeing of adolescence and young adults to assist them living a healthy and meaningful life.
High performers
Elite and talented athletes and performers
Working mothers
Adolescents and young adults
Ready to start your journey with Health in Mind?