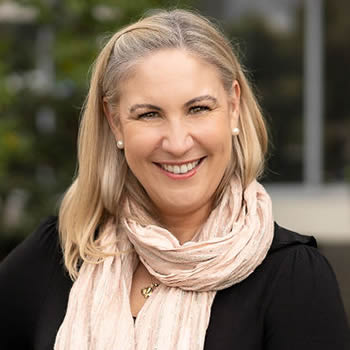 Eliza is a fully Registered Psychologist who has over twenty years' experience working with children, adolescents, young adults, couples and families.
Eliza's therapeutic approach focuses on increasing client awareness and self-support and improving their overall well-being.  Eliza focuses on empowering her clients to be more assertive and to lead choiceful lives.
Eliza is qualified to use a wide range of evidence-based therapeutic interventions so she can find the right fit for each individual that walks through her door.  Interventions include mindfulness based Cognitive Behavioural Therapy (CBT), Gestalt psychotherapy, Acceptance and Commitment Therapy (ACT), Dialectical Behavioural Therapy (DBT), solution focussed therapy, Eye Movement Desentisation and Reprogramming (EMDR) and trauma informed therapeutic interventions. 
Eliza has prepared and presented psychoeducational programmes at many schools around Western Australia and has spoken on national television and radio about mental health.
Eliza has extensive experience in working with individuals and families who have been affected by family separation and divorce, anxiety, depression, drug/alcohol related issues, parent/ adolescent conflict, child protection and difficult adolescent behaviours.
Eliza is regularly appointed as a Single Expert Witness in the Family Court of WA and the Children Court and is appointed to complete independent parenting capacity assessments for the Department of Communities.
Eliza has an avid interest in encouraging other professionals to take the leap into private practice and offers supervision and guidance to all mental health professionals.
Anxiety, stress and panic
Depression
Self esteem counselling
Relationship counselling
Same sex relationship counselling
Parent / adolescent conflict
Parenting advice and information
Self-harming behaviours
School issues and bullying
Family separation issues
Single expert witness assessment and reporting
Post-Traumatic Stress Disorder (PTSD)
Substance misuse / addictions
Sexuality and sexual health issues
Key approaches to therapy
Cognitive-behavioural therapy
Gestalt psychotherapy
Solution focussed therapy
Positive psychology
Dialectical behaviour therapy
EMDR
Ready to start your journey with Health in Mind?