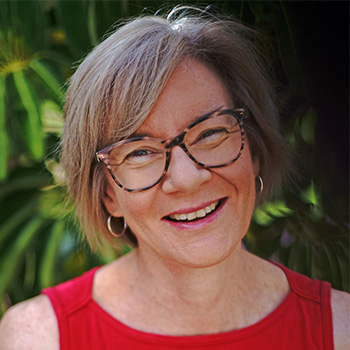 Mental Health Social Worker
Kylie is an Accredited Mental Health Social Worker with over 25 years' experience in providing counselling services and support to families, adults and children.
She is trained in EMDR protocols for adults and has a particular focus on addressing family and domestic violence, alcohol and other drug addictions and treatment of mild to moderate mental health issues.
Kylie uses a range of evidence-based approaches to help individuals dealing with mental health issues, as well as those who are looking to improve their mindsets and overall well being.
She works with individual and group clinical settings using interventions such as Cognitive behaviour therapy (CBT), Acceptance & Commitment Therapy (ACT), Dialectical behavioral therapy (DBT), Interpersonal therapy (IPT), motivational interviewing and Family Systems theory. 
She has a deep knowledge of dynamics of family violence including theoretical models such as the Power and Control wheel and use of safety plans for vulnerable families.
As well as working within a clinical setting, Kylie provides Reportable Family Therapy and Single Expert Witness assessments for matters before the Family Court of Western Australia.
Kylie provides a safe place to help her clients find useful approaches to build a more connected and fulfilling life. Her personal motto is "think better, feel better".
Kylie has extensive experience working with First Nations' peoples in a culturally sensitive manner, including working in consultation with the Aboriginal community to ensure respectful service provision. 
Working mothers
Family and domestic violence
Alcohol and other drug addictions
Post-Traumatic Stress Disorder (PTSD)
Complex trauma
Key approaches to therapy
Cognitive behaviour therapy
Eye Movement Desensitisation & Reprocessing (EMDR) therapy
Acceptance & commitment therapy
Narrative therapy
Interpersonal therapy
Gestalt therapy
Ready to start your journey with Health in Mind?