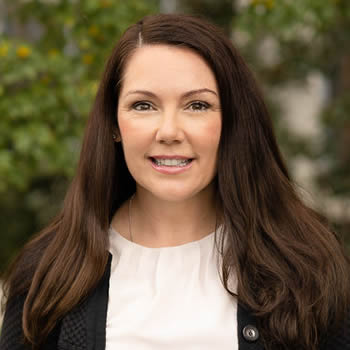 Nicola has been a practicing Psychologist for 21 years, working with children, adolescents, adults, couples and families.
She has extensive experience working in a variety of settings such as private organisations, not for profit and state and federal government. 
Nicola uses a wide range of evidence-based therapeutic interventions tailoring her approach to each individual with an aim to empower people in reaching their goals and aspirations.
Nicola practices interventions such as Cognitive Behavioural Therapy (CBT), Acceptance and Commitment Therapy (ACT), Dialectical Behavioural Therapy (DBT), solution focused therapy, Eye Movement Desentisation, Reprogramming (EMDR) and trauma-informed therapeutic interventions. 
Nicola has a deep understanding of child and adolescent psychology and family functioning having worked for many years with parents and families in community-based settings. 
She has particular experience in working with individuals and families who have been affected by family separation and divorce, anxiety, depression, parent/adolescent conflict and difficult adolescent behaviours.
She is committed to empowering women in all stages of life, from school to career, pregnancy and motherhood.
Nicola also has an excellent understanding of the complexities of caring for and living with a family member who is facing mental health issues. 
As well as an established psychologist, Nicola is an experienced trauma counsellor, specialising in the treatment of post-traumatic stress reactions resulting from traumatic events in adulthood or childhood such as physical and sexual abuse and neglect. 
Nicola has excellent knowledge of trauma in emergency first responders having worked closely with multiple first responder organisations. She understands the complete demands of these roles. 
Nicola has also had many years' experience working in the area of Workers' Compensation.
Nicola has a strong focus on empowering her clients. Her therapeutic approach aims to increase self-awareness to promote positive changes in their life and be the best version of themselves.
Personal development and empowerment

Stress

Anxiety

Depression

PTSD, early childhood trauma and sexual abuse history

Grief and loss

Vocational counselling and goal setting

Separation and divorce

Family and parenting issues

Relationship issues

Post-natal depression and anxiety

Perinatal mental health

Disordered eating

School issues and bullying

Addiction

Self harm

Childhood and adolescent issues

Workers Compensation

LGBTQIA friendly
Key approaches to therapy
Cognitive Behavioural Therapy (CBT)

Brief Solution Focused Therapy

Postive Psychology

Dialectical Behaviour Therapy

Schema Therapy

Motivational Interviewing

Acceptance Commitment Therapy (ACT)

Narrative Therapy

EMDR
Ready to start your journey with Health in Mind?