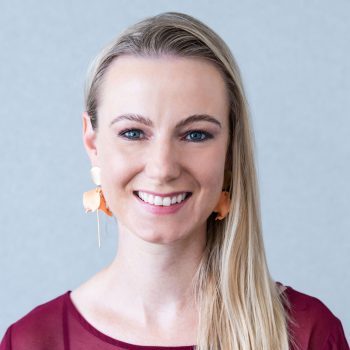 Rebecca has near to 20 years' experience in psychology working with adolescents, individuals and couples in a variety of settings.
She has been involved in community and government organisations, employee assistance programs, specialised trauma service and private practice.
Rebecca has extensive experience working with adolescents and individuals living with anxiety, depression, addictions, disordered eating and PTSD including childhood trauma and sexual abuse.
She also has an understanding of the complexities instilled in relationship psychology having worked with individuals and couples who have experienced infertility, post-natal depression and anxiety and adjusting to parenthood.
Rebecca uses a range of evidence-based therapy methods which she tailors to suit each individual including Cognitive Behavioural Therapy, Schema Therapy, Eye Movement Desensitisation and Reprocessing (EMDR), Acceptance and Commitment Therapy and Mindfulness.
Her therapeutic approach aims to increase self-awareness and empower individuals to promote positive changes in their life.
Stress
Anxiety
Depression
PTSD, early childhood trauma & sexual abuse history
Grief and loss
Low self esteem
Separation
Adjusting to parenthood
Infertility
Relationship issues
Post-natal depression and anxiety
Disordered eating
Addiction
Supporting partners and loved ones concerned with someone else's well-being or mental health
LGBTQIA friendly
Key approaches to therapy
Cognitive Behavioural Therapy (CBT)
Acceptance & Commitment Therapy (ACT)
Gestalt Therapy
Mindfulness
Schema Therapy
Eye Movement Desensitisation Reprocessing (EMDR)
The Gottman Method for Counselling Couples
Ready to start your journey with Health in Mind?