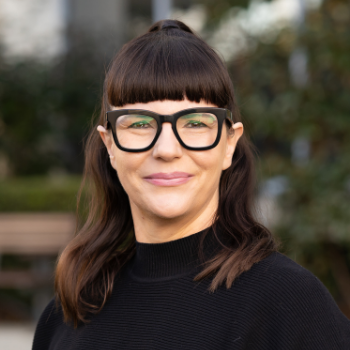 Anneliese Smith is a Registered Psychologist with over 17 years' in the field.
She has extensive experience working in a variety of settings including state government departments,  schools, non-government organisations, psychiatry and emergency services.
Anneliese has excellent knowledge of trauma in emergency first responders due to her many years managing a multidisciplinary team providing state-wide psychological support. 
She also has experience in adolescent psychology having held the position as a school psychologist for over eight years. 
Anneliese has a strong focus on wellbeing with a client-centred approach. Her methods include Cognitive Behavioural Therapy, Acceptance and Commitment Therapy, psycho-education and trauma informed care, all within a polyvagal and psychodynamic framework.
Anneliese's special interest is working with people at depth, helping people explore the underlying motives that could be the key to psychological distress. She believes thay having a greater understanding of yourself and a deeper sense of self awareness, people can make adjustments to address the distress in their lives.
Anneliese's goal is to de-stigmatise mental health and normalise people's experiences so that they can feel empowered.
Defence and Emergency Services
Men's Health
Indigenous Experience
Religion and Mental Health
LGBTQIA+
High Performance Individuals and Teams
Management and Executive Counselling/Coaching
Workplace Stress and Burnout
ADHD
Trauma
Key approaches to therapy
Humanistic Person-Centred Therapy
Cognitive Behaviour Therapy
Acceptance Commitment Therapy
Narrative Therapy
Polyvagal Processing
Somatic Sensory Therapy
Psychodynamic Psychotherapy
Brief Solution Focused Therapy
Motivational Interviewing
Interpersonal Psychotherapy
Emotion Focused Therapy
Provocative Therapy
Internal Family Systems Therapy
Ready to start your journey with Health in Mind?