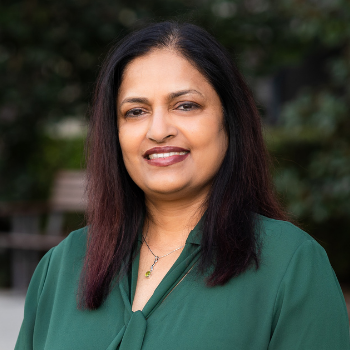 Kavitha is an accomplished Psychiatrist with distinguished knowledge, experience and expertise in child and adolescent psychiatry in Western Australia.
Kavitha is the Director of Psychiatry, Clinical Governance & Service Improvement at WA Country Health Services and a Consultant Child Psychiatrist at the Fremantle Child & Adolescent Mental Health Services (CAMHS).
Kavitha has held senior and director-level roles for WA Child & Adolescent Health Services since 2013, ensuring the provision of safe, high quality mental health care and helping meet public mental health objectives for children and adolescents.
With more than 20 years' experience in psychiatry, she is a highly sought-after Psychiatrist for both young people and adults.
Complex child and adolescent mental health issues
Empowering carers and individuals in their treatment journey
Mentoring and coaching for senior psychiatrists
Ready to start your journey with Health in Mind?