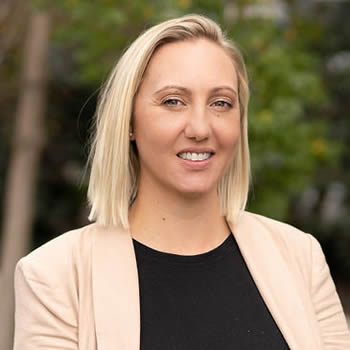 Social Worker & Youth Worker
Jess has over 10 years' experience working with teenagers, young adults, women and families to overcome challenges impacting their mental health and overall wellbeing.
Jess has extensive experience in supporting teenage girls and women with anxiety, confidence issues, bullying, body distortion, eating disorders and other conditions relating to self-esteem. She helps her clients to live more mindfully and in doing so, achieve greater confidence, self-awareness and sense of wellbeing.
With a background as an elite sportswoman, Jess has furthered her career as a health coach. She utilises her passions in this field to provide greater insight into the connection between mental health, physical health and eating behaviours.
Jess has worked in child protection and supported families linked to the family court.She has helped individuals and families facing issues with domestic violence, child abuse, complex trauma and other family court matters with compassion and professionalism.
Anxiety
Body image issues
Alcohol and drug addictions
Food addiction and Emotional eating
Chronic stress
Mindfulness
Self-esteem and confidence coaching
Family intervention  and court reports
Key approaches to therapy
Motivational interviewing
Ready to start your journey with Health in Mind?