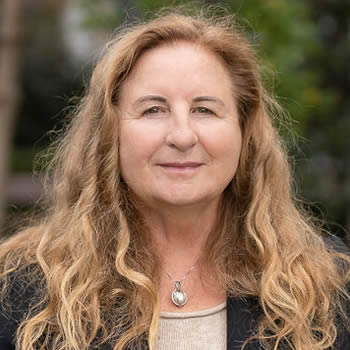 Provisionally Registered Psychologist
Lynda is a provisionally Registered Psychologist with more than thirty years' experience working with individuals and families in crisis in various settings. Lynda worked in senior management positions for much of her career and now works directly with clients in clinical practice.
Lynda draws on her extensive experience in supporting the mental health and wellbeing outcomes of families and individuals facing complex trauma; delivering psychological support that is highly supportive and sensitive to the needs of the individual.
She has extensive experience in supporting individuals with complex mental health conditions, including acute stress disorder, anxiety, depression and post-traumatic stress disorder. Lynda practices a range of assessment and treatment modalities including Narrative Exposure Therapy, Cognitive Behavioural Therapy and Acceptance and Commitment Therapy.
Lynda has a rich career history that spans clinical practice and human services, having worked with the Australian Defence Force, Department of Veterans Affairs, Australian Federal Police, Department of Child Protection and Victim Support Services.
Acute and Post Traumatic Stress Disorder
Family and Domestic violence recovery
Relationship issues
Wellbeing
Eating disorders
Key approaches to therapy
Narrative Exposure Therapy
Cognitive Behavioural Therapy (CBT)
Acceptance and Commitment Therapy (ACT)
EDMR
Ready to start your journey with Health in Mind?